Utilities
This is an ever-growing collection of small utilities I've written and found useful. As I write new ones or update older ones, I'll put them here for download. Unless otherwise specified, these utilities should work on all versions of Windows.
These utilities are offered for free, though if you like them and find them useful, consider showing your appreciation by clicking the "Donate" button to the left!
---
WndSizer
WndSizer is a simple tool that displays a resizable, translucent window with its dimensions displayed in the center. Use it for measuring dimensions of window elements, graphics, or anything else you need to size up!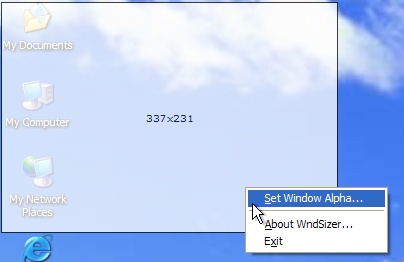 ---

UrlMonitor
UrlMonitor lives in the system tray and monitors a specific website or file for availability or changes. You tell it what to look for in the content of the given URL, and if it can't find it it will alert you by flashing.